Shipping Information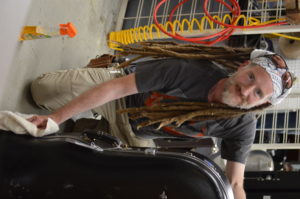 At Bellingham Wind Works, we work hard to make sure that your order is shipped in a timely fashion. Upon completion of an online order, your item(s) will be shipped within 3 business days upon clearing of the payment via the selected shipping method. Some larger items that require additional packaging may require longer pre-shipment time, and we will notify you if this is the case.
Especially large items such as upright basses and sousaphones cannot be shipped directly from an online purchase without calling for a shipping quote. For such items, "Call for a shipping quote" and "In-store pickup" will be the only shipping options available at checkout. Give us a call at 360-733-5840 to inquire about shipping large items.
In some cases, for particularly small items, cheaper shipping methods may be available than what is calculated by our real-time shipping rates. If we find a cheaper method, you will be notified and offered the option to change the shipping method. Any difference will be refunded. If we do not hear back within 24 hours after notification of the alternate shipping method, we will process the order with the original selected shipping method.