Play Locally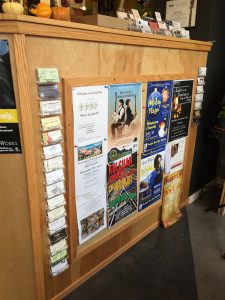 Looking for somewhere to play?
Links to each group are in the titles.
Bayshore is a community orchestra based in Mt. Vernon. Our objective is to make good orchestral music accessible to musicians as well as music enthusiasts. In addition to the established repertoire, we look for opportunities to perform – and on occasion, commission – works by local composers.
A strings only group in Bellingham, specializing in chamber music. "We are a new community string orchestra, playing music spanning from early Baroque to contemporary."
The Bellingham High School Alumni Band was formed to carry the spirit of the "Red Raider Band." The name was recently changed to reflect its commitment and inclusion of all Bellingham players, not just alumni of Bellingham High. It performs year-round in parades and concerts to the joy of our community.
This course is open to experienced high school – adult participants wishing to perform in a "big band" style jazz ensemble.
Mt. Baker Youth Symphony (MBYS) is an organization that provides a wholesome and stimulating environment for talented and gifted young musicians. An emphasis is placed on creating an atmosphere that encourages, challenges and develops potential.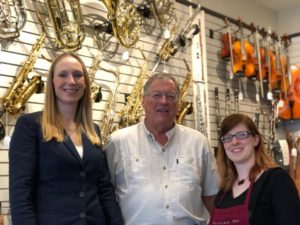 The North Cascades Concert Band performs regularly throughout the Northwest playing a wide variety of concert band music. NCCB is comprised of musicians from throughout the northern region of Western Washington.
Our all volunteer symphony orchestra is comprised of musicians 18 and over from all backgrounds and skill levels. We require no auditions to join, just a shared love of music and enthusiasm for bringing classical music to the community.
North Sound Youth Symphony, based in Bellingham, WA, consists of over 100 young musicians, ages 9 to 22, from Blaine, Ferndale, Lynden, Mount Baker, Bellingham, and Whatcom County.
The Skagit Community Band has been performing in the Skagit Valley for more than 40 years. The ensemble consists of members that believe in sharing and performing quality music. These musicians come from all walks of life and from all across the North Puget Sound.
Swing Connection performs popular dance music and concert music from the Big Band Swing Era.
Over the past four decades, the Whatcom Symphony has grown into a nationally-recognized orchestra, attracting acclaim from audiences, critics and artists.
The Whatcom Wind Ensemble was formed in April 2008 when a group of wind players felt the need for a high quality community wind ensemble. The ensemble members include but are not limited to community members, music educators, university and high school students.
Under the direction of Mark Kelly, The Jazz Project's Bellingham Youth Jazz Band begins its thirteenth year as a Jazz Project program.